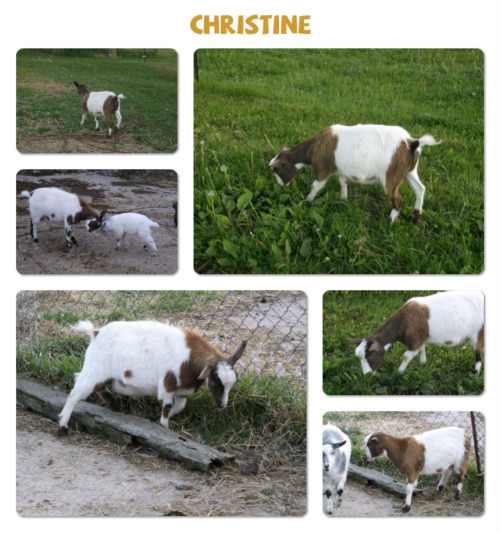 Tye Dye Acres Christine. DOB: 04/27/11. Sire:
Westwind Acres Alexx.
Dam: Sunny K Acres China. Christine is blue eyed and disbudded, a stout little girl. She and her dam are very close. Can't wait to breed her and see her kids in 2013.



All images and articles on this website are the property of Tye Dye Acres

and may not be reproduced/distributed without written permission from Tye Dye Acres.
Copyright © 1999-2012.

All Rights Reserved.