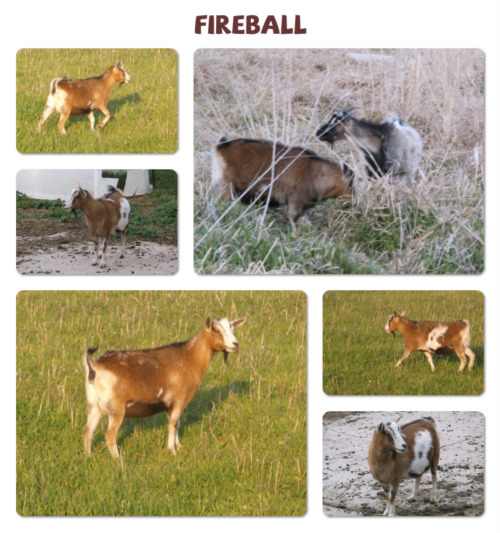 B1230
SSR Fireball
. DOB: 05/11/10 out of twins. Sire: Country Dreams Farm Issac.
Dam: SSR Dori. Tri-colored dehorned doe.

Single doeling 2012.



All images and articles on this website are the property of Tye Dye Acres

and may not be reproduced/distributed without written permission from Tye Dye Acres.
Copyright © 1999-2012.

All Rights Reserved.