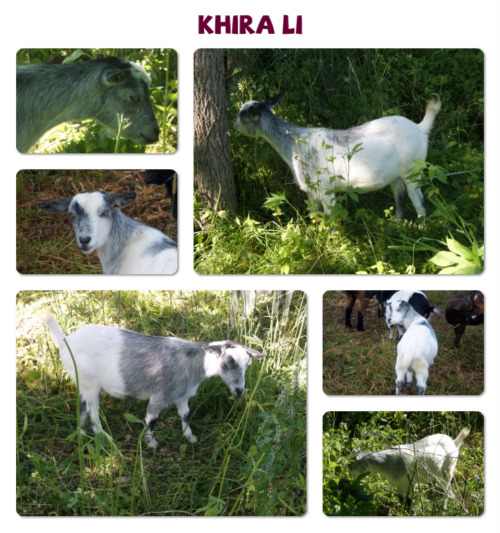 Tippy Goat Farms Khira Li. DOB: 04/26/11 out of twins. Sire:
Tippy Goat Farms Blue Buckaroo
. Dam: Tippy Goat Farms Candy. Khira is blue eyed and polled. Hails from TN with her half-brother Zven. Very nice little doe and will be medium sized.
Buck and doe 2013.
All images and articles on this website are the property of Tye Dye Acres

and may not be reproduced/distributed without written permission from Tye Dye Acres.
Copyright © 1999-2015.

All Rights Reserved.