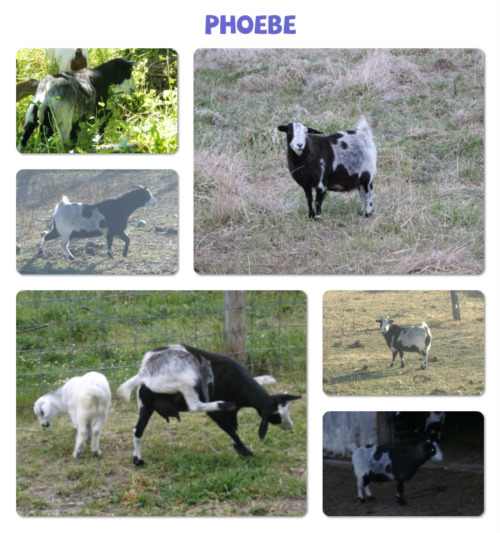 A6172
PJ's Farm Phoebe
. DOB: 04/14/07 out of twins. Sire: HALR Red Cajon. Dam: Golden Acres Ranch Anna. Phoebe is a nice build doe. She is around 21-22". Dehorned.
Twin does 2009.
Single buckling 2010.
Twins 2011.
Twin buck and doe 2012.


All images and articles on this website are the property of Tye Dye Acres
and may not be reproduced/distributed without written permission from Tye Dye Acres.
Copyright © 1999-2012.

All Rights Reserved.