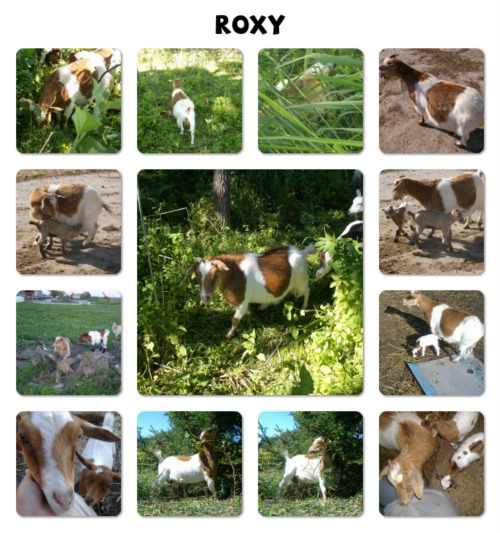 C4040 Roxy at Tye Dye Acres
. DOB: 00/00/08. Sire: Unknown. Dam: Unknown. Roxy is my favorite doe, she always comes to greet me and be petted. She came bred and had two polled kids! I kept her daughters Rayne and Solara to keep her company. Roxy is 21" on 12/04/11.
Twin buck and doe (
Solara
) 2010.
Twin doelings
2011.
Twin buck and doe (Rue) 2012.
Two bucks and one doe 2013.