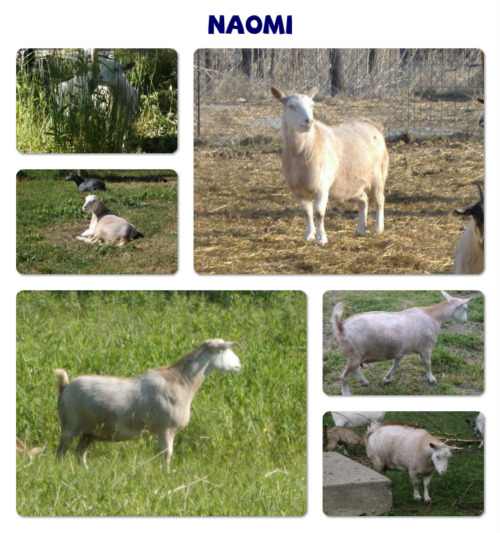 A0670
B's Barn Naomi BFF
. DOB: 12/11/05. Sire: Moonlight Farms Mr. Wolfy. Dam: B's Barn Daisy Mae. Naomi is a bigger doe, nice and stocky. She is very sweet and is polled and blue eyed.
Twin buck and doe 2007.
Twin buck and doe 2009.
Twin does 2010.
Two bucks and one doe 2013.
All images and articles on this website are the property of Tye Dye Acres
and may not be reproduced/distributed without written permission from Tye Dye Acres.
Copyright © 1999-2015.

All Rights Reserved.