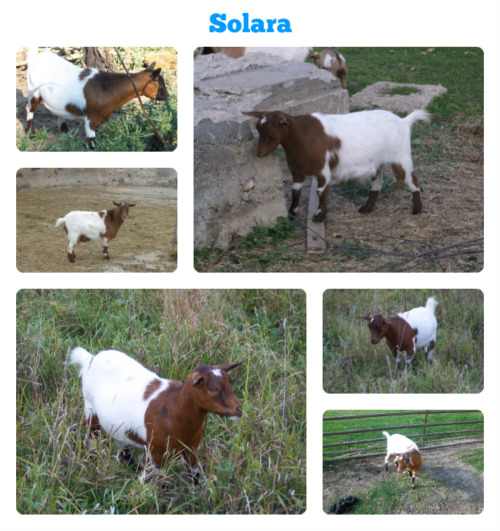 B4424
Tye Dye Acres Solara
. DOB: 06/17/10 twin. Sire: Unowned red polled buck. Dam: Roxy. Solara is polled and as you can see, has moonspots. She is built like a brick and faints well. She may not have much for pedigree but she makes up for it in conformation, temperament and is just a nice doe.
Two does and one buck 2013.
Two bucks and one doe 2014.
All images and articles on this website are the property of Tye Dye Acres

and may not be reproduced/distributed without written permission from Tye Dye Acres.
Copyright © 1999-2015.

All Rights Reserved.