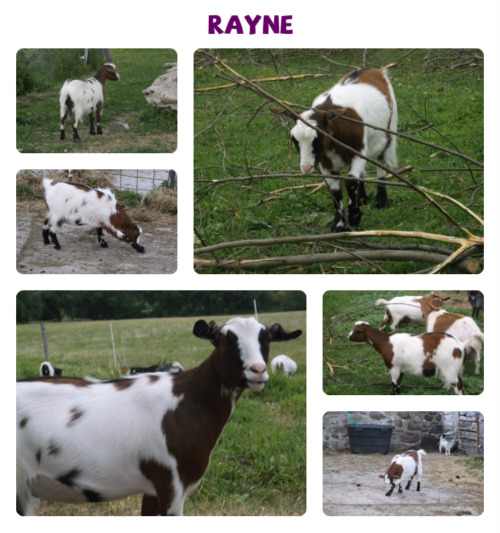 B4422 Tye Dy
e Acres Rayne. DOB: 03/28/11 out of twins. Sire:
GAE Full Throttle
. Dam: Tye Dye Acres Roxy. Rayne is a very flashy and well built doeling. She is disbudded and she and her half sister hang out with their mother Roxy all the time.



All images and articles on this website are the property of Tye Dye Acres

and may not be reproduced/distributed without written permission from Tye Dye Acres.
Copyright © 1999-2012.

All Rights Reserved.