All kids are disbudded if not polled (born without horns), receive both CD/T vaccinations, are dewormed and deliced as needed, hooves are done, and will be eating hay and grain (which has a coccidiostat), and drinking water before leaving. They will be ready for their new homes around 8-10 weeks of age.
A 1/2 deposit is required to hold any kid until they are ready to leave, and is non-refundable in the event the buyer changes their mind. It is refundable in the unforeseeable event something happens to the kid.
I reserve the right to refuse sale of any goat at any time if I feel the new home does not have the best interests of the goat(s) in question. A full refund will be returned in that event. Goats are herd animals and must have another goat as a companion. I will not sell just one goat to a home without other goats.
Kids will be registered with the MGR. Multiple kid discount does apply. Please email me at tyedyeacres@aol.com if interested in any of the kids listed for sale. Please include kid's dam name so I know which one you are talking about.
Wethers (castrated bucklings), are $100 each, or three for $250. Any buckling can be castrated for a wether unless otherwise marked.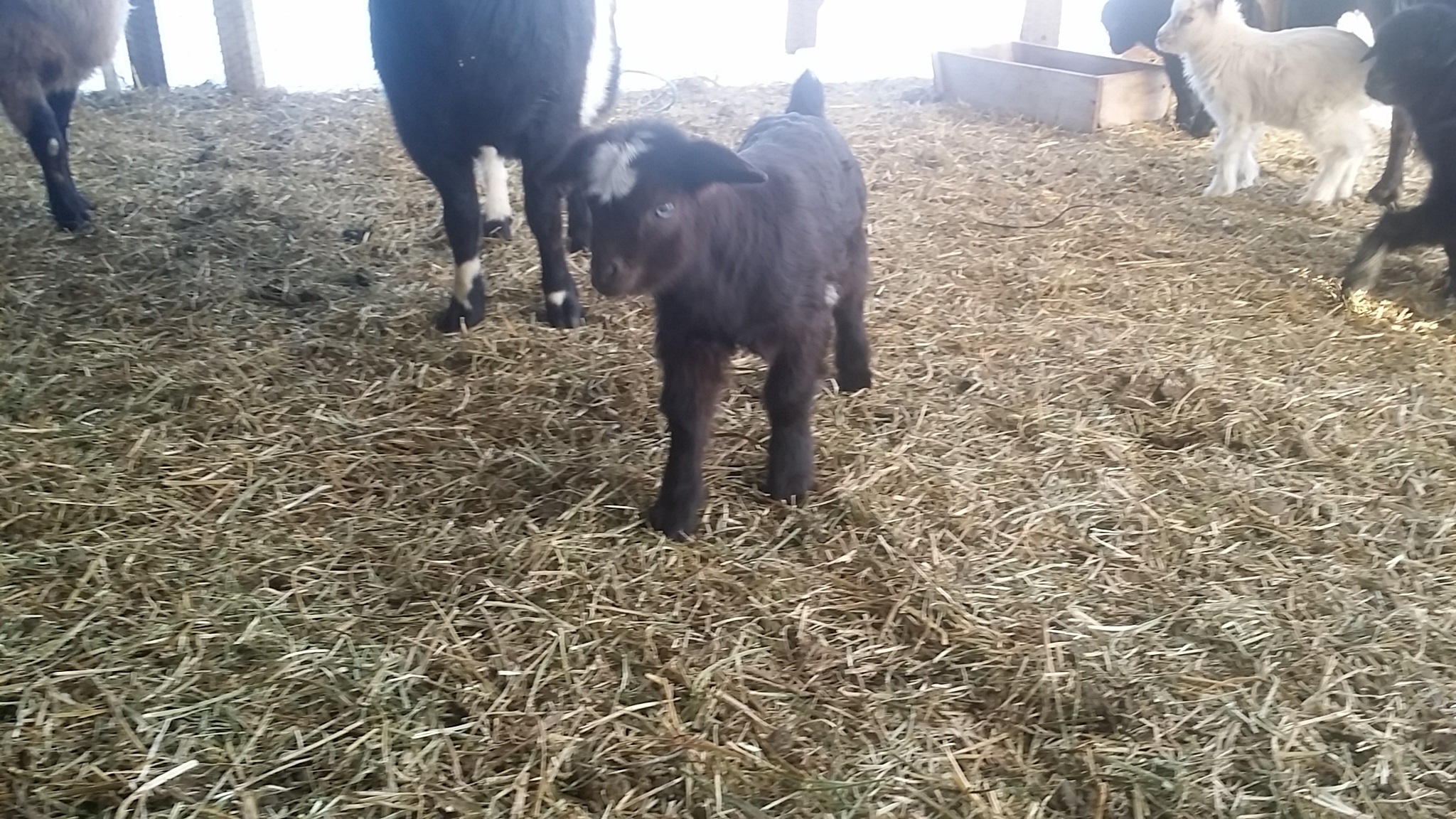 Hope x Dante buckling. DOB: 02/20/15. Polled and blue eyed. One tan moon spot between shoulder blades $350.