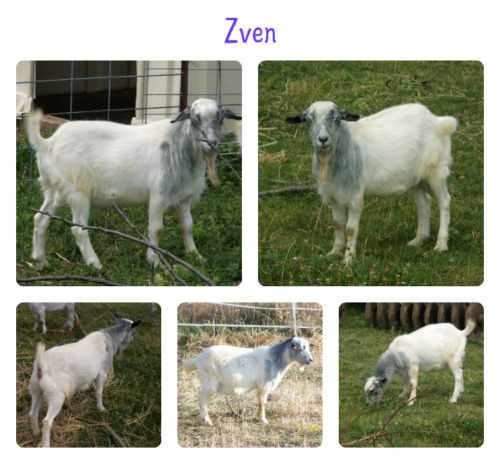 Tippy Goat Farm Zven. DOB: 04/23/11 out of twins. Sire:
Tippy Goat Farm Blue Buckaroo
. Dam: Tippy Goat Farms Sterling. Zven is polled and blue eyed. Very nice buck who should be medium sized when full grown. Hails from TN with his half sister Khira Li on the does page.